Waterway Executive - Impeller 1.00Hp
Genuine replacement Waterway impeller for the executive range of wet ends.
Always check your existing impeller measurements against the details below to confirm impeller. Or if you can't identify your executive impeller we recommend purchasing the 4hp version, most common impeller.
Top Tip:
When replacing an impeller we recommend to replace the shaft seal as well.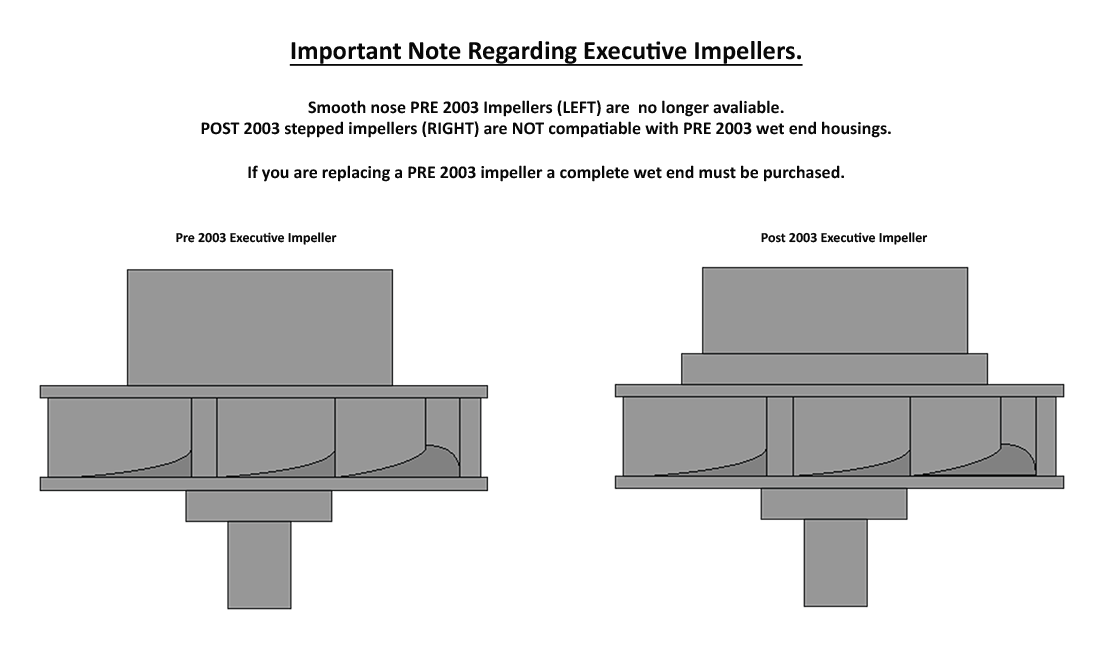 Impeller Details
| | |
| --- | --- |
| Model | Executive Euro |
| Overall Diameter | 116+ mm |
| MPN | 310-4220 |
| Hp Rating | 1.0 HP |
| Dot Colour | Red |
| Vane Count | 6 |
| Notable Markings | See "More Info" tab |
Impeller Measurements
| | |
| --- | --- |
| Diameter | 116 mm |
| Total Length | 78 mm |
| Vane Gap | 5 mm |
| Shaft Outer Diameter | 16 mm |
| Intake Inner Diameter | 54 mm |
| Intake Outer Diameter | 60 mm |