LX - 56F Wet End Assembly WP250 / LP250 - 2.5HP - 2" x 2"
Direct replacement wet end complete with shaft seal for WP250 & LP250 pumps manufactured after 2008.
** 2008 LP & WP pumps and wet ends are manufactured with a shorter suction (approx. 15mm) and discharge port (approx. 30mm). You may find on some hot tubs with very rigid plumbing that the newer versions will not line up with pipework. The wet end faceplate moulding is different and they are also "open" on the rear of the wet end casing as opposed to the pre 08 wet ends which are encased. SEE IMAGES.
Compatible Wet End Thread Size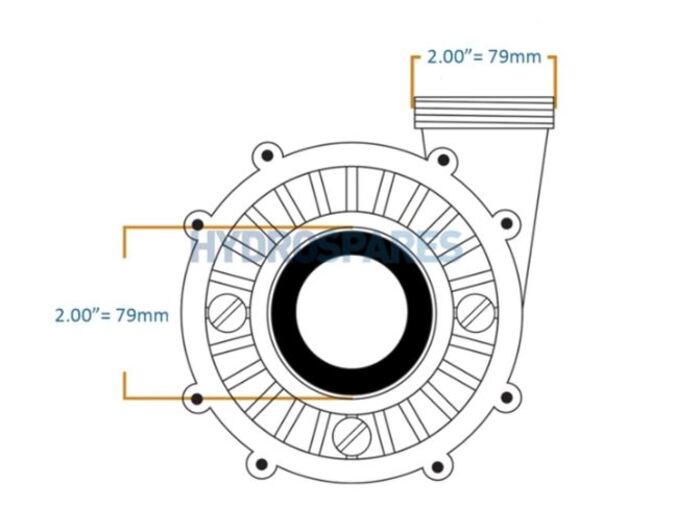 Wet End Information
| | |
| --- | --- |
| Wet End HP | 2.5 HP |
| Frame Size | 56F |
| Union Connection Ref | 2.0 " (Inch) |
| Configuration | Center Suction, Side Discharge |
| Part No. | LP/WP250 |
| Connection Diameter | 79mm |
| Thread Type | Male - Buttress |
| Impeller Diameter | 112 mm |
| Impeller Vane Gap | 11 mm |
| Spare Parts Available | Yes - See Spare Parts Tab |