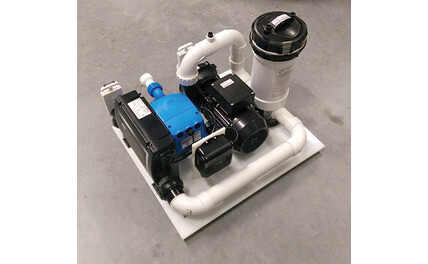 Experienced in designing & building high end Spas for the commercial marine & leisure industry means we really understand the parts we are selling.
We are able to use our skills to help our clients deliver their own spa projects.
We can provide Spa equipment/skid packs or spa controls tailored to specific needs.
We can put together kits with all the components needed for a Cedar spa or a Whirlpool bath.
We can even build features such as 2m long waterfalls.

Please talk to us about your requirements as we'd love to help.
More in Hydrospares

Dear Customer,
Following the recent announcement from the Prime Minister it appears our business is allowed to stay open. However the safety of our staff and customers is paramount, so all staff that can work from home are now doing so. The warehouse is still being manned and whilst the couriers are collecting from us we will continue to process and dispatch orders as normal. If you need to contact our customer services team then please do so in the usual way.

Look out for our exclusive Trade only deals every Tuesday

Enjoy 30% Off for one day only.
Just Enter code BLACK at the check out