Hydrospares wins coveted national award.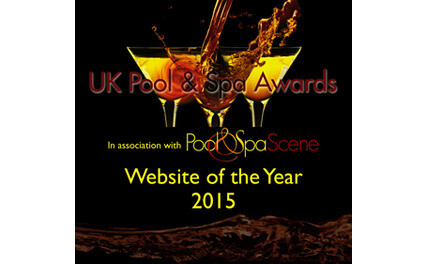 Hot tub spares distributer is presented with best website award by former British Olympian at UK Pool & Spa Awards at the NEC.

The Redruth-based specialist supplier of hot tub and whirlpool bath spare parts and components Hydrospares, has won a prestigious national industry award at a recent ceremony in Birmingham.
The UK Pool & Spa Awards, held at The Gallery at the NEC, celebrated the outstanding achievements of the country's leading suppliers to the domestic and commercial swimming pool and spa markets. Winners across twenty -one categories were presented with their trophies at a special business networking and promotional evening held on January 23rd 2015

Hydrospares won the "Best Website Award" for their new web portal www.hydrospares.co.uk, which was developed in 2014 with support from the Business Investment for Growth (BIG) scheme, managed by the Cornwall Development Company.

"We are absolutely delighted to have won this award, and to have been recognised by our industry in this way", enthused Hydrospares Director Rosie Cook, who founded the business with her brother John Ellis in 2005.

"We have invested heavily in the website, and put an immense amount of hard work into it to make it as user -friendly as possible for our customers; whether they are placing an order via a mobile device from in the field, or back in the office and researching one of our many hundreds of technical support resources. It's a real testament to all those who have put such a huge effort into making the site what it is today", said Rosie.

John and Rosie were presented with their attractive crystal glass trophy by former British Olympian, Steve Parry.
Steve won bronze for Great Britain in the 200m Butterfly at the Athens games in 2004. Making a popular return as host of the event, Steve now runs his own mobile pool business, Total Swimming, and also works as a BBC Sports pundit.
"Having spent most of my life in and around swimming pools, the pool and spa sector is particularly close to my heart. The industry as a whole should be very proud of its achievements this year", commented Steve afterwards.

Buoyed by their award and the increased profile it has brought them, John and Rosie are looking forward to another year of strong growth for Hydrospares
More in Hydrospares

Dear Customer,
Following the recent announcement from the Prime Minister it appears our business is allowed to stay open. However the safety of our staff and customers is paramount, so all staff that can work from home are now doing so. The warehouse is still being manned and whilst the couriers are collecting from us we will continue to process and dispatch orders as normal. If you need to contact our customer services team then please do so in the usual way.

Look out for our exclusive Trade only deals every Tuesday

Enjoy 30% Off for one day only.
Just Enter code BLACK at the check out