National Hot Tub Day - Give away!!!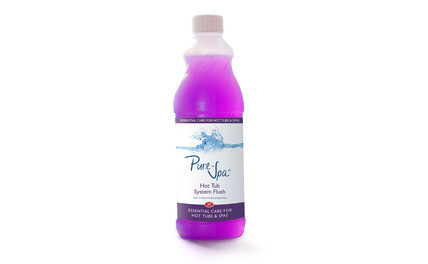 We are celebrating "National Hot Tub Day" on the 28th March
To celebrate this, all purchases over £50.00 made on the 28th March 2018 are entitled to a claim a free 500ml bottle of Pure-Spa Hot Tub System Flush worth £9.99!!!!!
To claim make sure you add 1 x Pure-Spa Hot tub flush £9.99 to your basket (QF Code 2793) and then enter the code "Hottubday" at the checkout.
(Note: If you don't add the flush product to your basket then it will not be dispatched)
Need help - Please call 01326 371488
The Pure-Spa Hot Tub System Flush is Specially formulated to clean inside the plumbing system of your Hot Tub
Your Hot tub pipe-work can accumulate an amazing amount of unhygienic matter such as body oils, general grime and biofilm that build up over time.
Use Pure-spa Hot Tub system flush at every water change for a cleaner fresher system.
More in Hydrospares

Dear Customer,
Following the recent announcement from the Prime Minister it appears our business is allowed to stay open. However the safety of our staff and customers is paramount, so all staff that can work from home are now doing so. The warehouse is still being manned and whilst the couriers are collecting from us we will continue to process and dispatch orders as normal. If you need to contact our customer services team then please do so in the usual way.

Look out for our exclusive Trade only deals every Tuesday

Enjoy 30% Off for one day only.
Just Enter code BLACK at the check out