National Hot Tub Day - Give away!!!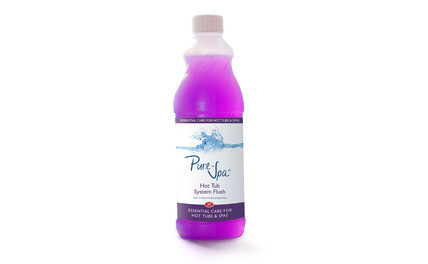 We are celebrating "National Hot Tub Day" on the 28th March
To celebrate this, all purchases over £50.00 made on the 28th March 2018 are entitled to a claim a free 500ml bottle of Pure-Spa Hot Tub System Flush worth £9.99!!!!!
To claim make sure you add 1 x Pure-Spa Hot tub flush £9.99 to your basket (QF Code 2793) and then enter the code "Hottubday" at the checkout.
(Note: If you don't add the flush product to your basket then it will not be dispatched)
Need help - Please call 01326 371488
The Pure-Spa Hot Tub System Flush is Specially formulated to clean inside the plumbing system of your Hot Tub
Your Hot tub pipe-work can accumulate an amazing amount of unhygienic matter such as body oils, general grime and biofilm that build up over time.
Use Pure-spa Hot Tub system flush at every water change for a cleaner fresher system.
More in Hydrospares

Look out for our exclusive Trade only deals every Tuesday

Enjoy 30% Off for one day only.
Just Enter code BLACK at the check out

Enjoy 20% OFF orders over £25 this Easter Sunday and Monday
Just enter code EGG20 at the checkout.