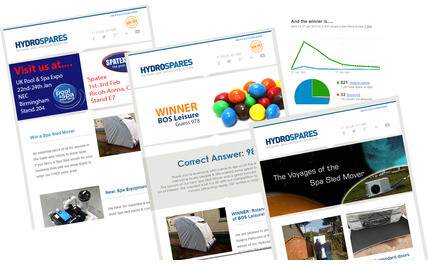 We've been shortlisted in the UK Pool & Spa Industry Awards & we need your vote.
Category 13: Outstanding Marketing Initiative of the year - Hydrospares
We hope you're pleased when a Hydrospares email lands in your inbox, we try hard to make sure we're not boring or annoying.
We got a fabulous response to our Spa Sled mover e-campaign in the months after the last trade shows & now we've been shortlisted in this years industry awards for best marketing initiative.
We really need you to vote for us, it would be fantastic for our team to get some recognition for all their hard work.
VOTE NOW
More in Hydrospares

Look out for our exclusive Trade only deals every Tuesday

Enjoy 30% Off for one day only.
Just Enter code BLACK at the check out

Enjoy 20% OFF orders over £25 this Easter Sunday and Monday
Just enter code EGG20 at the checkout.