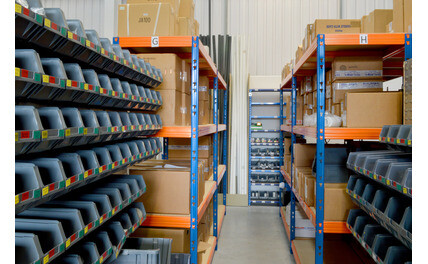 Warehouse Operative - Picker/Packer (either Part time or Full time)

Hydrospares.co.uk are a successful Spa & Hot Tub spare parts company based in Redruth. Cornwall.
Due to expansion we are looking for a picker/packer to help our team in the warehouse. The ideal candidate will need to be bright and be able to be highly accurate when packing orders for our wholesale / e-commerce business. The job may be physically demanding.
We could consider either a part time (3 days) or a full time role.
If this is you then please email your CV with a covering letter explaining why you would like to work for Hydrospares.
Main duties
• Process & Sort through orders on our computer system.
• Picking products from the warehouse.
• Packing boxes carefully, Including some heavy & fragile items.
• Label parcels ready for the courier
• Re-stock shelves
• Regular stock counts
• Maintaining a clean, tidy & safe working environment.
• Following the company returns process, book items back into stock on the computer.
• Book in deliveries when required.
Some lifting is involved.
Skills Required:
• Attention to detail and accuracy
• Good computer literacy
• Good standard of numeracy
• Ability to work to tight deadlines
• Good communication skills
• Reliable
• Hard working
• Enthusiastic attitude
• Good team-worker
• Forklift licence would be useful, but not essential.
Hourly rate: £7.00-£8.00
Start date ASAP
Apply in writing to: Mr John Ellis with your covering letter and CV
Email: John@hydrospares.co.uk
Isell Ltd, Unit 5, Treleigh Industrial Estate, Redruth, Cornwall, TR16 4DE
Tel: 01326 371488
More in Hydrospares

Dear Customer,
Following the recent announcement from the Prime Minister it appears our business is allowed to stay open. However the safety of our staff and customers is paramount, so all staff that can work from home are now doing so. The warehouse is still being manned and whilst the couriers are collecting from us we will continue to process and dispatch orders as normal. If you need to contact our customer services team then please do so in the usual way.

Look out for our exclusive Trade only deals every Tuesday

Enjoy 30% Off for one day only.
Just Enter code BLACK at the check out