"Fantastic customer service"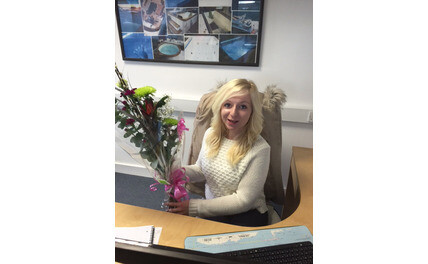 Well done to Alice Jones our customer services manager who received a beautiful bouquet of flowers from a customer today as a thank you for all the help she gave them in swapping over their Spa pack.

When people take their time to show appreciation lilke this it really makes all the hard work worth while.
Alice was chuffed to bits when the flowers arrived.
What a lovely start to the festive season - Well done Alice, and thank you to Julian & Anne from Teignmouth.
More in Hydrospares

Dear Customer,
Following the recent announcement from the Prime Minister it appears our business is allowed to stay open. However the safety of our staff and customers is paramount, so all staff that can work from home are now doing so. The warehouse is still being manned and whilst the couriers are collecting from us we will continue to process and dispatch orders as normal. If you need to contact our customer services team then please do so in the usual way.

Look out for our exclusive Trade only deals every Tuesday

Enjoy 30% Off for one day only.
Just Enter code BLACK at the check out