The "Move it Sled" Essential for the Removals & Storage industry.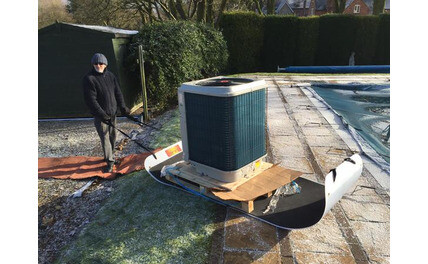 Are you in the Removals, Storage or Hire industry?

Are you tired of struggling with bits of old carpet or duvets to drag large or bulky items? ........Then you need the "Move It Sled"
The "Move it Sled" is a patent pending device to help move large, heavy or bulky items with ease!

A must have for any trades people who need to move heavy items such as:
Fridges
Appliances
Hot Tubs
Stoves
Furniture
Especially up and down ramps, stairs and around tight corners!

Avoid injury & protect the load

The Sled will help not only in avoiding injury, but the tough material and padded top will protect the load and the property.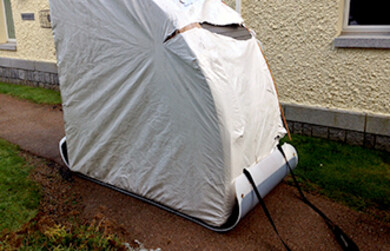 The sled glides over many surfaces

Made from light robust materials, the sled glides over surfaces easily with its special slippery coating but grips its load.
For use on surfaces such as:
Gravel
Tarmac
Concrete
Wood
Grass
Upstairs
Over decking
Around corners & much more!
One company have used it to take a hot tub up 26 steps!
Move up to 450kg

Two People should be able to pull a load weighing up to 1000 Pounds (450kg)
Laid flat it measures 264 x 102 cm (8 feet 8 inches) long and (3 feet 6 inches) wide and can take loads up to 450Kg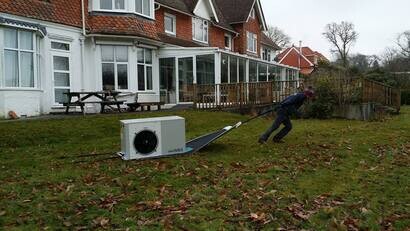 The sled rolls up & fits in the boot of a car

Storage and portability also isn't a problem as it rolls up into a compact bundle for easy storage and can be easily carried by a single person & fits in the boot of a car.

How robust is it?

The sled is not indestructable, but its made from a tough teflon material & if it well looked after it can for last years.
We have used the Sled to move over 100 spas in one year
We are the UK distributers for the Move it sled & up till now we've been marketing it to the Spa & Hot tub industry, but we believe it would be really useful for the removals, hire & storage business & could become an invaluable piece of equipment for any removal van.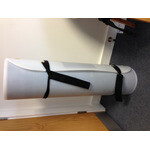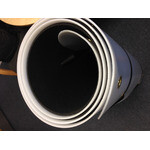 Please take a look at our website or Facebook page to see customer examples of the sled being used.

Visit our Facebook page


Find out more about the Move It Sled

More in Products News

NEW!! CT1 Sealant & Construction Adhesive - 290ml
CT1 replaces numerous products in just one tube with unique flexibility! More and more people are now using CT1 within the construction, repair & maintenance and marine industries.
November Special Offer:
10% OFF all CT1 products! Use Voucher Code: CT1-10
*Excludes trade customers, ends 30th November 2017
CT1 is the ultimate development in bonding and sealing.
Does the job first time every time!

We are pleased to announce a new partnership with O'Care, a dutch company who have developed a natural spa water care product that is already getting some great feedback in the industry.
Hydrospares will be distributing O'care in the UK.

O-Care helps to remove and prevents biofilm and constantly cleans the spa meaning you need less chemicals and it protects your spa components. It's made up of a mixture of high quality minerals so it makes your spa water more natural and it will leave your skin soft and odourless.

Just look out for the spare parts icon on the main pump listing.